left
Skin Care Specialist

I recommend all Karin Herzog products , depending of the each skin type. I used in my clients and my self for over 15 years.

New to Karin Herzog products

I have not had this very long--don't really see any dramatic changes. Don't like the fact that it bleaches the eyebrows. Will continue to use.

Excellent anti aging cream

Best and finest face cream I've ever bought. There was noticeable improvement on my old acne scars that I had since my 20s after 2 days of using it. I started using it since September 2011 and my skin was hydrated and comfortable during the winter especially being in in the dry cold outdoors without the skin being itchy and irritated. It also lightened the redness and my freckles and spots. When I was badly sunburnt during my Florida trip in May I slapped it on twice daily and my skin was comfortable and hydrated- none of the itchy sunburnt feeling!
It's also great in evening out my tan and making it last longer! I currently use this together with KH eye cream, facial scrub and Vitamin H. Doesn't leave the skin greasy, if anything my skin has a light glow ever since I started using it. Would definitely purchase this again.

The best cream to keep your skin soft, fresh and young

I just bought Karin Herzog Vita-A-Apricot Cream. After the first use I immediately felt my skin very soft and fresh. I will recommend this day/night face cream to anyone.

I wake up to brighter skin!

To be honest, after I ordered it, I noticed it is recommended for men. However,when it arrived, I kept it and used it twice a day. In the morning after the first rinse, my face is bright and glowy. My pores on my nose and chin are hardly noticeable.

I love these products and Vita-A-Apricot Cream will remain in my skin regimen with the Vita-A-Kombi, Eye Cream and Vitamin H.

Hydrogen peroxide purifying cream

Simply the finest anti-aging product I have tried. Upon first use, fine lines are erased, skin is left soft and supple. After 3 weeks use, my normal to dry skin is more even-toned and hydrated. Some sun discoloration on my temple area is starting to break up and fade. My pores are visibly smaller. Leaves a nice glow that is not greasy - semi-matte I would call it. I use an aloe-based sunscreen by DEVITA over this and before my foundation. Would definitely repurchase.

You def see the difference!

Give it a month and you will see the difference! My skin looks much more clear! Even my friends have noticed the difference! But try to avoid any contacts with eyebrows! Unless you want them more lighter!

So far so good

I love the way this feels on my freshly washed face. I also use the Herzog Chocolate Cleansing Cream, Vitamin H, Vita-A-Kombi 2, and Eye Cream. Since I started using the Vita-A-Apricot my face has looked fresher. This combo is working for me.
right
Ingredients
Key Ingredients: 2% Active Oxygen, Vitamin A (Retinol), Vitamin E, Apricot Oil, Citric,Tartaric and Glycolic Acids
Full Ingredient List: Aqua, Petrolatum, Glyceryl stearate, Paraffinum liquidum, Tocopheryl acetate, Hydrogen peroxide 2%, Polysorbate 80, Stearyl alcohol, Cetyl alcohol, Cetearyl ethylhexonoate, Retinyl palmitate, Parfum, Citrus reticulata peel oil, Salicylic acid, Citric acid, Isopropyl myristate, Prunus armeniaca kernel oil, Cinnamomum cassia leaf oil, Tocopherol, Benzyl benzoate, Benzyl salicylate, Cinnamal, Coumarin, Limonene, Benzyl alcohol, Geraniol, Citronelol.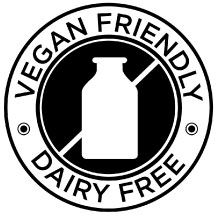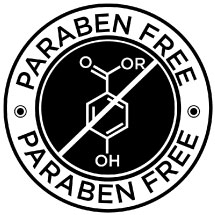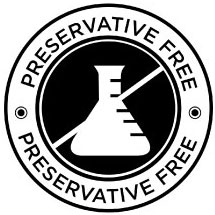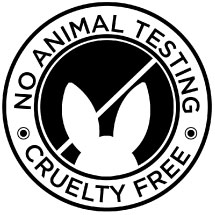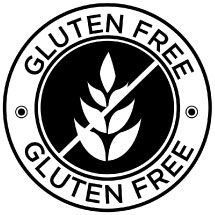 How to Use
Step 2: CORRECT & TREAT
Apply a thin layer to the cleansed face and neck using the brush. Do not massage in. Leave to absorb for at least 30 seconds. Massage in any excess. Use daily, morning and night.
Karin's Insider Beauty Tip
▪ Ideal for use during drying or harsh weather conditions. ▪ Avoid contact with eyebrows and hairline, as this product may lighten hair over time. ▪ Blemishes can initially appear as the oxygen pushes all debris and toxins out. ▪ For best results, apply with the Small Brush in order to avoid the absorption of the active ingredients through the fingertips. ▪ Avoid contact with eyebrows and hairline, as this product may lighten hair over time.
Why do I have to apply the Vita-A-Apricot with the brush? Vita-A-Apricot contains 2% active oxygen. As soon as the cream touches the skin the oxygen reaction is triggered by the catalase enzyme in the skin. To avoid the absorption of the oxygen by the fingertips, we recommend applying all oxygen products with a brush. So the effects of the oxygen are left for the areas where you really need them.
Can I use the Vita-A-Apricot with sensitive skin or skin conditions? Yes you can! The regenerating properties of active oxygen are in particular great to treat skin conditions and sensitive skin since they boost cell regeneration and healing. Apricot oil specifically additionally soothes, nourishes and hydrates the skin. Additionally, vitamin A is applied to the skin in its neutral form and only acidified under the skin to unfold its anti-aging effects without irritation.