OUR PHILOSOPHY OF OXYGEN CARE
A 4-STEP SKIN CARE REGIME TO REVEAL A REFRESHED, YOUTHFUL COMPLEXION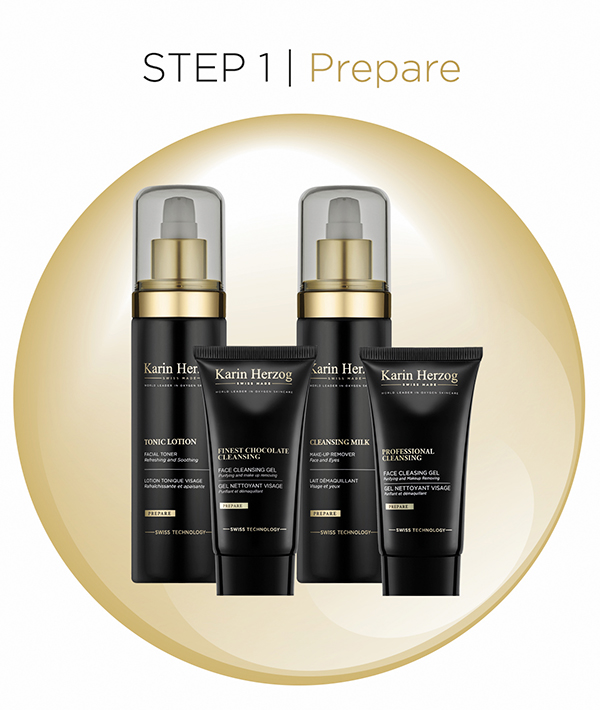 PREPARE : Create the perfect base to reveal a brighter, renewed complexion.
SELECT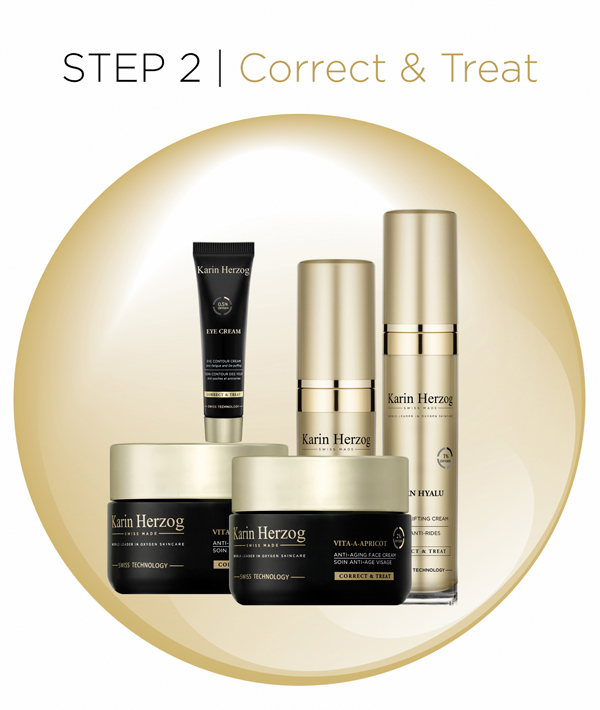 CORRECT & TREAT: Boost collagen and banish bacteria to combat dullness, signs of aging and blemishes.
SELECT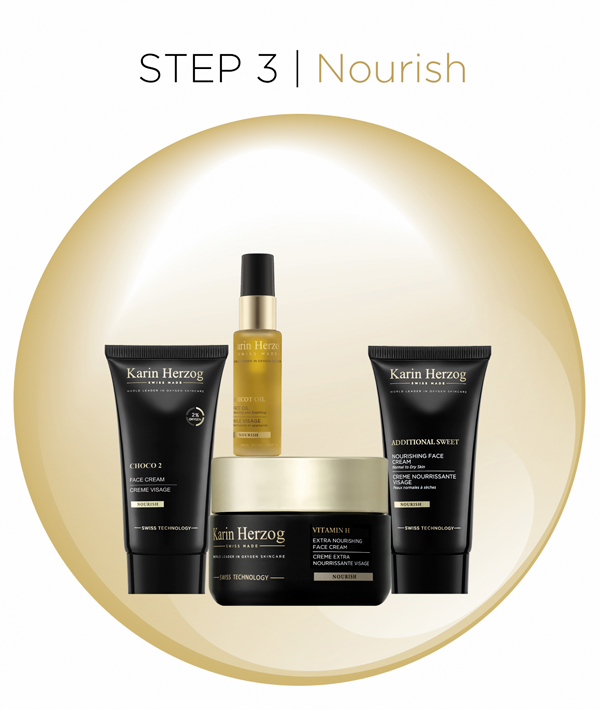 NOURISH: Moisturize to replenish, protect and hydrate the skin.
SELECT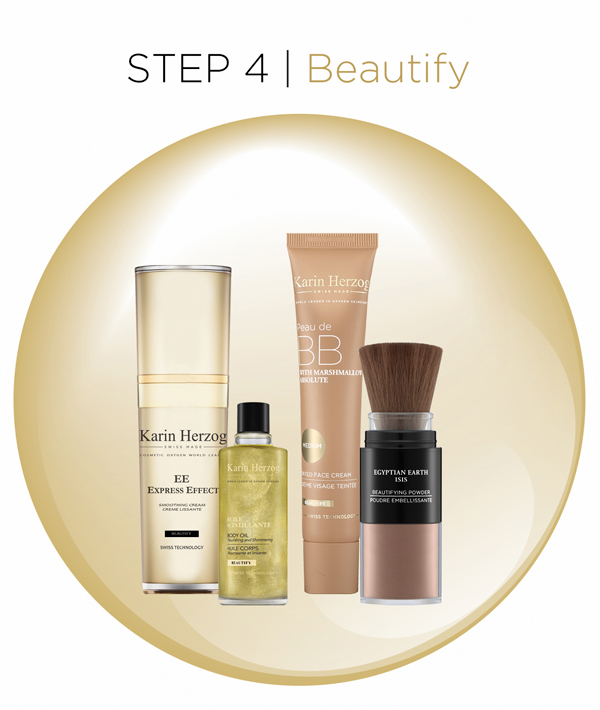 BEAUTIFY: Reveal a flawless look with velvety soft, light, non-clogging make-up.
SELECT